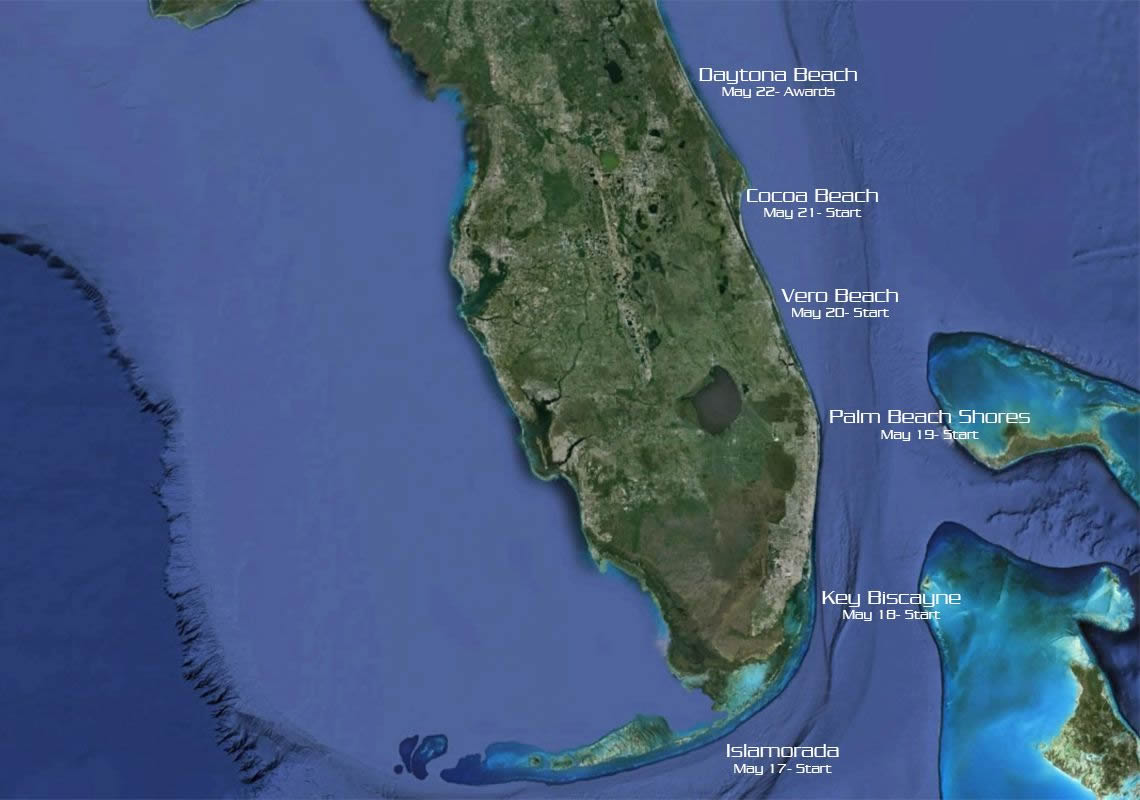 Team Cyberspeed officially entered in the Florida 300 catamaran race. The race goes from Islamorada, Florida to Daytona Beach, Florida on May 17-21. After stepping down from organizing sailboat races this year, I decided to race the Florida 300 which I helped organize and run the last two years.
Rob Behrend has had some health issues and doesn't want to chance his health getting worse, so Mark Herendeen has stepped up to the plate and will be sailing with me. I am sure if needed, Rob would be willing to step in on certain legs. He and I have done thousands of miles on the boat and he knows every line and bolt on the boat.
Mark and I have competed against each other since the 2003 Hogsbreath 100 when only nine of about 20 boats finished due to a major storm that hit shortly after the race started. Ironically that was the first race that Rob and I sailed together. Mark and I have never been on a boat together but we have discussed the possibility many times over the years. Mark's past accolades include completing one Worrell 1000, three Tybee 500's and the inaugural Florida 300.
Mike Shappell will be the team manager for the race. Mike has always been a great friend, fellow sailor and has helped me with all of the past upgrades and maintenance work on the Supercat 20 at his shop dubbed "The Man Shed". Between he and Rob, the boat is up for the challenge.
A special thanks also goes out to Dennis Green for stepping in and taking over some of my duties and doing such a superb job on sponsorship for this years race. Another special thank you goes out to Dave Calvert and Calvert Sails for working with me to put a new set of Calvert designed sails on the boat for the race.
We are working on lots of stuff to bring the race to the spectators. We are planning to stream live video of the starts and periodic updates throughout the race. Both Mark and I will also be sporting new helmet cameras to get a first person view of what goes on during a race.
We are relaunching www.TeamCyberspeed.com. I decided to start from scratch and move over the archived information over time to expedite production and focus it more on the Florida 300. So be patient as I go through the old info and bring it over. A full media release is coming soon.
We are also looking for partners. You can either help sponsor the sails which will stay on after the race or just the race which will still offer sponsorship on the sails during the race. We can also include special team building sailing sessions if any companies are interested. Please check out the new website and contact me if you have any questions or want to become a partner!