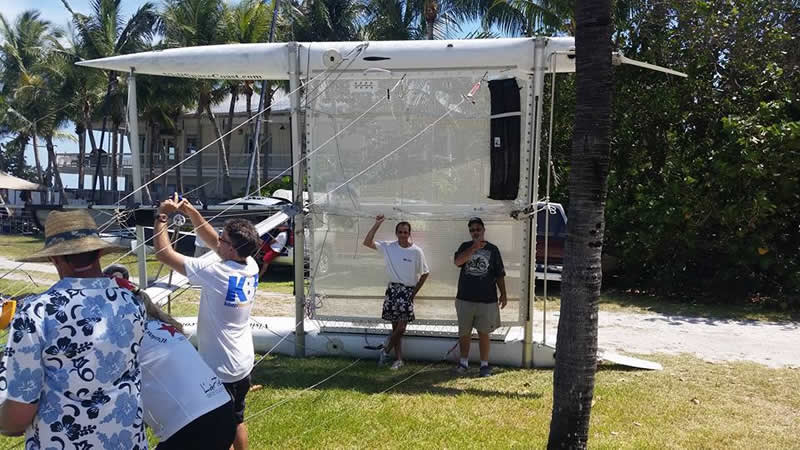 The Florida 300 is May 17-22 so tune in. We have live tracking and plan on broadcasting the starts live from the boat and possibly update during the race. We have a new set of Calvert sails that arrive on Saturday and the race starts on Tuesday!
Saturday is rigging day, Sunday we are having our boat measured for the new SCHRS rating system they are switching to and we are finalizing rigging and will do a shake down sail. Monday is test, tune and registration and race starts on Tuesday.
Below is our race Schedule:
May 17: Islamorada to Key Biscayne (65 miles)
May 18: Key Biscayne to Singer Island (75 miles)
May 19: Singer Island to Vero Beach (65 miles)
May 20: Vero Beach to Cocoa Beach (50 miles)
May 21: Cocoa Beach to Daytona Beach (70 miles)
Total: 325 miles as the crow flies
May 22: Awards banquet at "The Ocean Deck" in Daytona
To follow our adventures, check out httpa//www.TeamCyberspeed.com/:::www.TeamCyberspeed.com.
Like this page, we will be updating with photos all week and will try to caption most when I get a chance.
'It is hard to get a perspective on how big my boat is with the 12' 6" wide beam, but this really puts it in proper perspective. I've capsized it a few times and pitch poled twice. It is a long way down from the harness.'